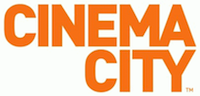 ul. Kamieńskiego 11
Tel. (12) 299 99 99
Seats number: 3200
Screens number 20

Check cinema program of Cinema City Bonarka
27 listopada w centrum handlowym Bonarka ruszy "Cinema City Bonarka".
W 20 salach kinowych położonych na 2 poziomach pomieści 3234 widzów. Cztery sale wyposażone będą w projektory 3D. Do dyspozycji widzów będą 2 bary, kawiarnia, obszerne wnętrza. To wszystko sprawia, że niewątpliwie będzie to atrakcja dla miłośników multipleksów.
Nowością na krakowskim rynku kinowym będzie "strefa VIP".
Tak Strefę VIP reklamuje dział prasowy Cinema City Bonarka:
"Tu wizyta w kinie nabiera nowego - mega wymiaru. Osobne i w pełni multimedialne lobby oraz trzy kameralne sale dla 23, 29 i 47 widzów. Skórzane, automatycznie regulowane fotele, olbrzymi ekran czy też najwyższej jakości, doskonale otaczający widza, dźwięk - to tylko niektóre powody dla których warto, choć raz, doznać kinowych megaemocji w vipowskich salach Cinema City Bonarka. "
Price list Cinema City Bonarka